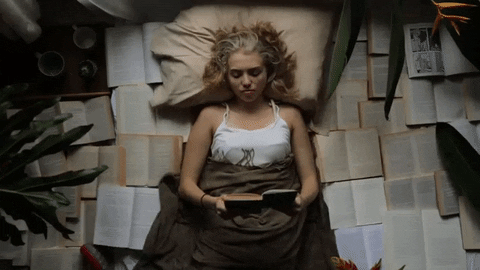 Interior Chinatown
By Charles Yu
Grade Levels: 7-12 and Adults
In celebration of Asian American and Pacific Islander Heritage Month, we thought that this week it would be nice to look at a book by an Asian-American author about the AAPI experience in America. Author Charles Yu wrote his first novel, How to Live Safely in a Science Fictional Universe, in 2010. It quickly garnered accolades and ended up on Time magazine's Top 10 Fiction Books of that year. Following this, Yu would go on to write for the TV hit Westworld before releasing Interior Chinatown last year, in 2020.
The plot centers around Willlie Wu, an aspiring actor in the fictional procedural cop drama Black and White. If the name seems a little on point for a novel exploring the experience of racial minorities in the modern United States, you should know that it's fully intentional. The book is, in places, both melancholic and playful, as its protagonist struggles to move up from the part of "Generic Asian Man" to "Kung Fu Guy" in the exaggerated TV world he inhabits. But after stumbling into the lead role he always dreamed of, Willis finds he's bitten off more than he can chew, discovering not only the secret history of Chinatown, but the buried legacy of his own family, and what that means for him, in today's America.
Yu's TV background is on full display in Interior Chinatown, as he plays up the tropes and meta-commentary of contemporary TV and movies. The way that actor Willis Wu is shoehorned into typecast portrayals of Asian men mirrors the way in which broader American society expects to shoehorn him into ill-fitting stereotypes, regardless of his own lived experience or inner complexity. These stereotypes mean that even when he steps outside of his Chinatown apartment, he's still constrained by the expectations that others have of him because of his race - the interior Chinatown from which there is no subway line out.
A novel that manages to be both satirical and heartfelt, Interior Chinatown explores Asian-American identity as so many experience it - in Yu's words, "this idea that these Asians are not part of the main story of America. In fact, they aren't really Americans, because, when we see them, they're often cast as foreigners… And that's both troubling, but also, I hope, opportunity for this conversation to keep happening."
Source: https://www.goodreads.com/book/show/44436221-interior-chinatown